Welcome to 'A Generation of Idiots'
From technology start-ups in Uganda, to keeping children safe on the internet, Nigeria speaking about adaptive technology, to the agriculture sector using technology to assist farmers with crop growing tips - the world is changing so fast and many are finding it a huge challenge to keep up. Alex Otti writes for This Day on how technology is impacting human interaction and development, and not all in a positive way.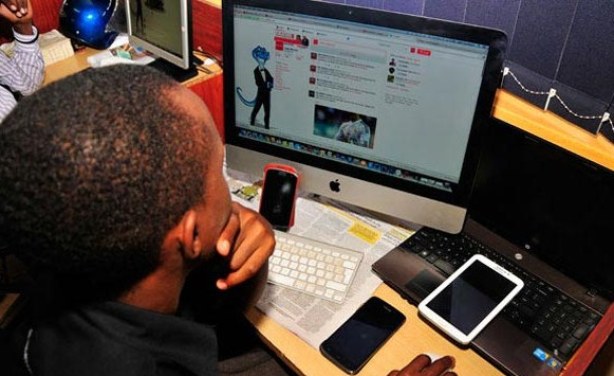 Social media and Internet access though computer and mobile phones.
Nigeria: Why We Are Building a More Inclusive Society - LG

Daily Trust, 18 December 2017

Adaptive technology is today driving and transforming lives and by extension the world every day. Businesses that want to thrive are in a constant race to adapt and take advantage… Read more »

Tanzania: Reps Enlightened On Cyber Crime Act

Daily News, 18 October 2017

MEMBERS of the Zanzibar House of Representatives have been advised to follow proper procedures when using social media and internet, particularly avoiding emotion and offensive… Read more »

Africa: Transforming Agriculture in Africa

African Development Bank, 15 October 2017

The African rural world is one I know well. I grew out of rural poverty myself and went to a rural school without electricity and lived in a village where we had to walk for… Read more »

Uganda: Funding Troubles of Uganda's Tech Start-Ups

Monitor, 29 November 2017

Uganda has been ranked as the world's most entrepreneurial country by Global Entrepreneurship Monitor (GEM), recording the highest youth entrepreneurs with 55.6 per cent of the… Read more »

Africa: Highlights - the Africa Union Specialized Technical Committee On Communication and ICT (Ccict-2)

This is Africa, 28 November 2017

African Ministers of Communication and Information Technology and their representatives from 38 AU member states, private sector and media from Africa gathered in Addis Ababa from… Read more »

Rwanda: Parenting - Is Your Child Safe on Internet?

New Times, 29 November 2017

Mutesi's 10-year-old son is tech savvy and can effectively operate a smart phone. He can navigate different apps on the internet with ease. In a world where technology is fast… Read more »

Kenya: Kenya Students Begin Huawei Training in China

CAJ News, 23 October 2017

THE Kenyan Embassy in China has commended Huawei's efforts on capacity building in the East African country. The commendation came as nine students who were flagged off to China… Read more »

Namibia: ICT Summit to Unlock Economic Opportunities

New Era, 14 August 2017

The fourth National Information and Communication Technology (ICT) Summit was launched in the capital on Friday by ICT Minister Tjekero Tweya. This year's summit will take place… Read more »

Ethiopia: ICT Expo Lures Addis Youth

Addis Fortune, 2 July 2017

At the Information & Communication Technology (ICT) Expo that was opened on June 28, 2017, at the Millennium Hall, one thing for sure was striking. The entire exhibition was… Read more »

Nigeria: Banks Burdened By Cost of Securing It Platforms - Wema Bank

Vanguard, 10 July 2017

In this interview, Adewale Saka, Head, Information Technology, Wema Bank Plc, speaks on trending issues relating to information technology in the banking industry. Excerpts Read more »

Africa: Continent-Wide Digital Skills Development Initiative Aims to Train Half a Million Young Africans in One Week

AMA, 19 June 2017

The 2017 edition of Africa Code Week officially kicked off yesterday in Flic-En-Flac, Mauritius. Now in its third year, Africa Code Week aims to spread coding literacy among… Read more »