How Ugandan Ruling Party Got Age Limit Bill Through Parliament
The Ugandan parliament's passing of a bill to amend the constitution came after three days of heated debate, which saw almost 11 hours of submissions on a contentious proposal to lift the age limit for the country's president. In the end, 317 MPs voted in favour of the motion, while 97 members voted against the proposal and two abstained.
Video
Author:

NTVUganda

Publisher:

Publication Date:

22 December 2017

The Ugandan Parliament has passed the Constitution Amendment (No.2) Bill 2017 after three days of heated debate. see more »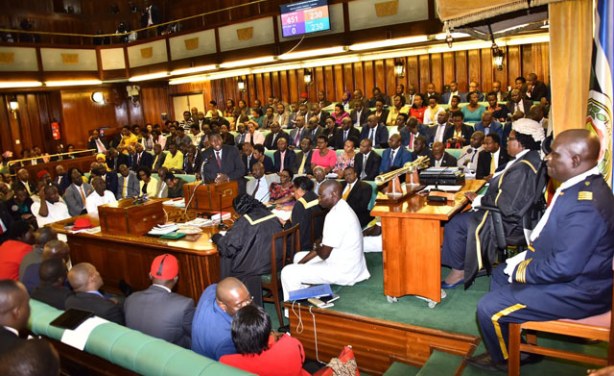 Ugandan MPs debate the age limit bill.
InFocus
A bill changing the Ugandan constitution and paving the way for the lifting of the term limits on the presidency, the return of presidential term limits and the extension of MPs ... Read more »