20,210 Babies Born in Nigeria On New Years Day - UNICEF
The births, represented third largest population of newborns in the world on January 1, 2018. The United Nations Children's Fund has however expressed concern that while many babies will survive, some will not make it past their first day.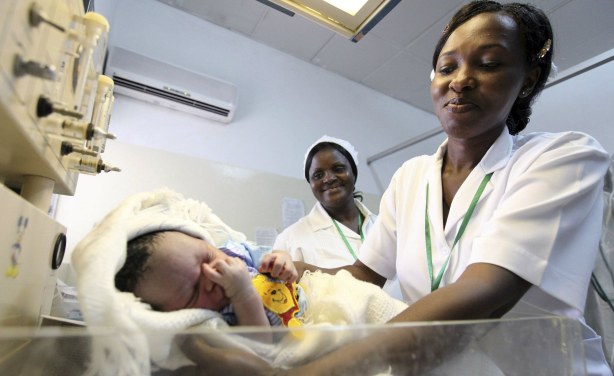 A nurse weighs a baby.