South Africa to Become a 'Garden of Eden' After Land Restoration?
"We can make this country the garden of Eden," African National Congress President Cyril Ramaphosa said during a visit to Zulu King Goodwill Zwelithini at his Osuthu palace in Nongoma, where he said that South Africa could turn into the ultimate paradise with the implementation of the policy of expropriation of land without compensation.
Video
Publisher:

Publication Date:

9 January 2018

ANC President Cyril Ramaphosa has reiterated that the ANC want to expropriate land without compensation. Speaking during a visit to Zulu King Goodwill ... see more »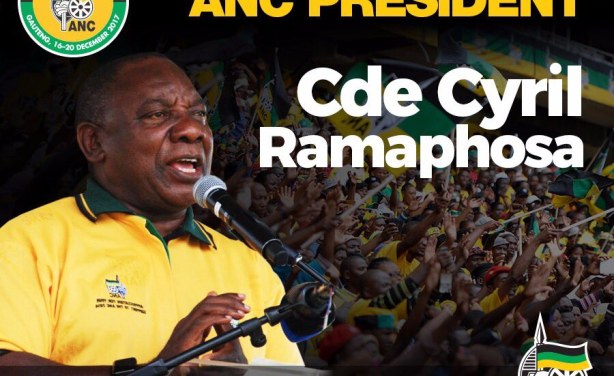 ANC social media image of Cyril Ramaphosa at the party's 54th National Executive Conference (file photo).
InFocus
The African National Congress' resolution to go ahead with expropriation of land without compensation will not undermine the economy, newly elected party president Cyril Ramaphosa ... Read more »