Tunisians Rise Up Against Austerity Measures
Protests broke out in more than 10 towns against price and tax increases put in place by the government in an attempt to stabilize Tunisia's economic crisis. They turned violent in some places.
Tunisia: Anti-Austerity Protests Turn Deadly

Deutsche Welle, 9 January 2018

Protests have broken out across Tunisia after anti-austerity measures came into effect on January 1. The country's main opposition party has said it will keep protests going until… Read more »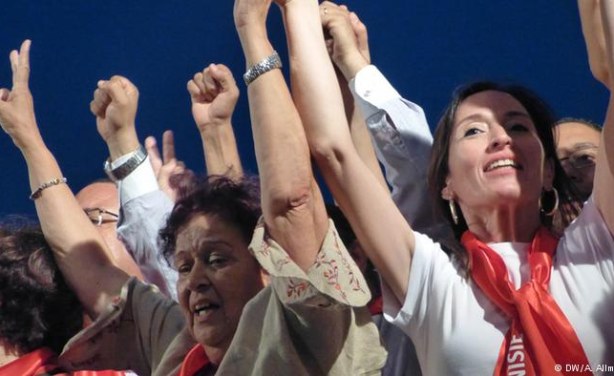 Anti-government protest in Tunisia (file photo).
Tunisia: Seven Years After Arab Spring, Tunisia's Future Uncertain

Deutsche Welle, 18 December 2017

The Tunisian revolution, considered the catalyst for the movement that became known as the Arab Spring, began seven years ago. Today, Tunisia is still struggling to achieve… Read more »

Tunisia: Tunisian Parliament Approves Major Cabinet Reshuffle

Focac, 13 September 2017

The Tunisian Assembly of People's Representatives (ARP), or parliament, approved on Monday night a major cabinet reshuffle proposed by Prime Minister Youssef Chahed. Read more »

Tunisia: Important Steps Taken, but Human Rights Violations Continues

HRW, 21 September 2017

Tunisians now enjoy their human rights to a greater extent than they did under President Zine el-Abidine Ben Ali, whom they ousted in 2011. Since 2011, they have adopted a new… Read more »
InFocus
Prime Minister Habib Essid has been unseated after members of parliament voted him out. Read more »