Namibia Bans Zambian Food Imports Over Cholera Outbreak
Namibian fish traders have said the ban adversely affected their businesses as it prevents them from importing boxes of frozen fish from the north-eastern neighbouring country. The Zambian government has escalated its efforts to contain the epidemic.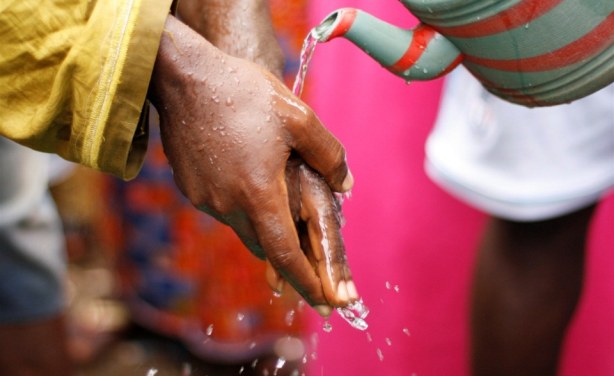 A man washes his hands during cholera prevention session (file photo).
InFocus
Health Minister Chitalu Chilufya has announced at a press briefing in Lusaka that vaccination would first be administered in cholera epicentres, Chipata and Kanyama townships. Read more »

President Edgar Lungu has dispatched the military to contain an outbreak of cholera which has killed 41 people in Lusaka and affected more than 1,500 others since September 2017. Read more »