Why Activist Stella Nyanzi's Radical Rudeness Scares Ugandan Govt
Frustrated with governance issues in Uganda last year, human rights defender and academic Stella Nyanzi called President Yoweri Museveni a "pair of buttocks" on Facebook, and found herself facing charges in court. But the case is about more than a clever meme that landed one activist in jail. It's about whether we take women seriously when they fight back against powerful men, write Wade Mcmullen & Rebecca Sheff in African Arguments.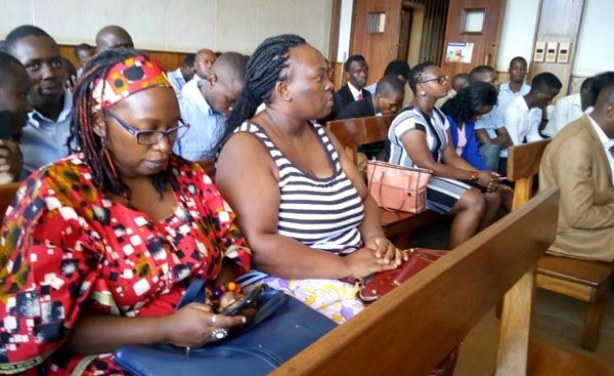 Makerere University academic Dr Stella Nyanzi, left, in court on May 22, 2017.
InFocus
The torture of suspects in detention at the infamous Nalufenya Police Station in the aftermath of the assassination of former police spokesperson Andrew Felix Kaweesi and the ... Read more »

The government's bid to reverse Makerere University researcher, Stella Nyanzi's bail has failed as Buganda Road Court has denied the state's request and delayed the bid to test her ... Read more »

The prosecution has asked Buganda Road Chief Magistrate's Court for more time to study and respond to an application filed by Stella Nyanzi which challenges a decision that she ... Read more »