What Draws So Much Investment to Ethiopia?
As Ethiopia has opened its market for foreign investment over a couple of decades ago, the expected expansion and maturity that comes with age is now evident in the country, writes Dagim Belayneh for the Ethiopian Herald.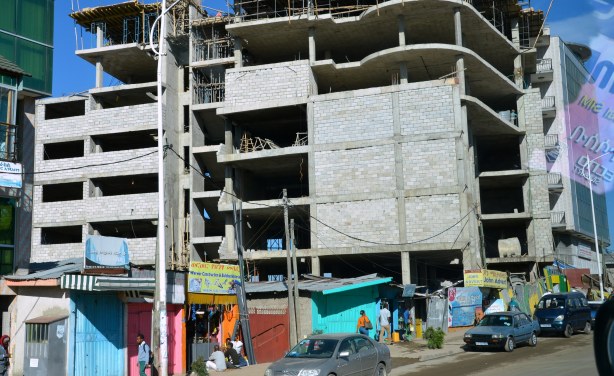 One of the many construction sites in Addis Ababa reflecting the capital city's rapid economic growth and population rise.
Ethiopia: World Bank Foresees Rising Public Debt Moderates Ethiopia Growth Ahead

Addis Fortune, 10 January 2018

The World Bank, in its latest Global Economic Prospects, has forecasted Ethiopia's growth in GDP at 8.2pc in 2018, further to shrink to 7.8pc the following year. However, the… Read more »

Ethiopia: Ethiopia's Agriculture On Move - ATA

Ethiopian Herald, 10 January 2018

Ethiopia's agriculture, which is still at the early stage in using modern farming technologies, is moving forward and its transformation is well in progress, Agricultural… Read more »

Ethiopia: Turkish Company to Replace Steel Import in Ethiopia

Ethiopian Herald, 10 January 2018

The Turkish steel company Tosyali Holding said that it is ready to enter into the Ethiopian steel industry using its experience of over 70 years in the sector. Read more »
InFocus
Most of the Gulf countries have plentiful petroleum resources that have enabled them to be ranked among world economic powers with immense potential for investment, writes Bilal ... Read more »

Six hundred farmers refused to accept what they call the "unfair" compensation offered by the government who signed a deal to lease 800 hectares near Ziway to a company that wants ... Read more »