I Will Form My Govt Even Outside of Kenya, Says Odinga
"This is no joke. An illegitimate government is in office, and the one that the people actually wanted to be there is outside. On January 30, we will end this," he said.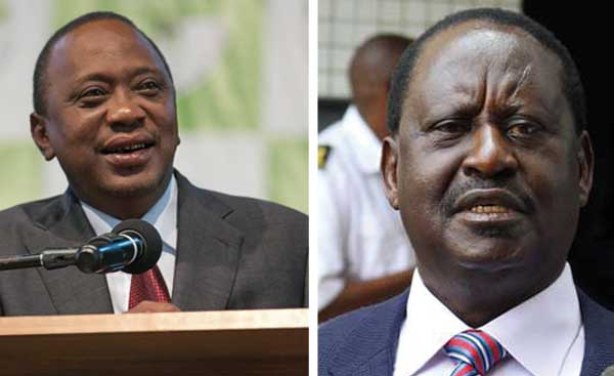 President Uhuru Kenyatta and Nasa leader Raila Odinga.
InFocus
President Uhuru Kenyatta has sent packing more than half of his Cabinet. The president only announced names of those he has retained and some of those he has nominated. All the ... Read more »

The opposition party National Super Alliance has said that is not backing down on its quest to swear-in Raila Odinga; they have set January 30 as the date for inauguration. ... Read more »

While urging Raila Odinga to drop his bid to be sworn in as the "People's President", Donald Yamamoto, the acting assistant secretary for African Affairs in President Donald ... Read more »