Liberia's Weah Dribbles, Scores to Begin Inauguration Celebration
He hung his boots as an active player in 2003, but at 51, football legend George Weah still maintains his ball coordination and goal scoring abilities as defenders still find it difficult to contain him and his creative style of play. As part of events marking his inauguration as president, the 1995 FIFA World Player of the Year led his team, Weah All Stars, to a victory against Armed Forces of Liberia - but will Weah's term in office of Liberia's toughest job match his status as a sporting icon?
InFocus
The signs of a turbulent economy became more glaring when the current president, Ellen Johnson Sirleaf, made a policy decision last month to freeze all payments of bonuses, ... Read more »

Officials of the Unity Party have accused President Ellen Johnson Sirleaf of not supporting the party's candidate in the just ended presidential polls. Read more »

President-elect George Weah had pledged during the campaign to fight corruption when elected. Read more »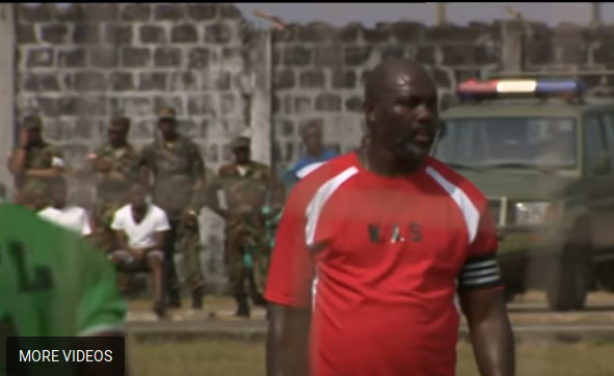 President-elect George Weah scored a brilliant spot kick against the Armed Forces of Liberia.