Kenyan Opposition Leader Odinga Calls For Fresh Poll
National Super Alliance leader Raila Odinga has told BBC Hard Talk he wants another election held by August this year. Odinga, who was sworn in as the "people's president" on January 30, ruled out appointing "cabinet ministers" but said he will push for the creation of a people's convention to deliberate on various issues from regional assemblies.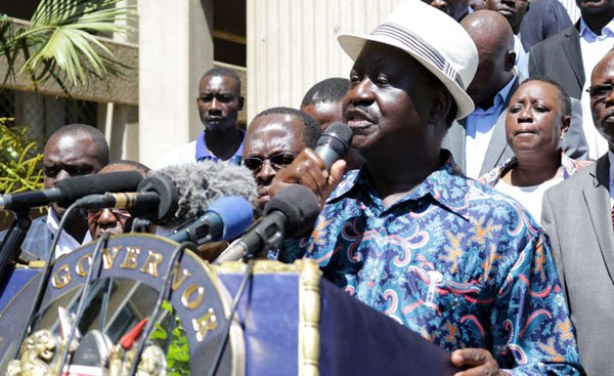 Kenya's opposition leader Raila Odinga addressing the media in western Kisumu City (file photo).
InFocus
A key security committee decided that police should be withdrawn from Uhuru Park and allow the opposition alliance Nada to 'swear in' Raila Odinga, the Daily Nation reports. ... Read more »

"This is no joke. An illegitimate government is in office, and the one that the people actually wanted to be there is outside. On January 30, we will end this," he said. Read more »