Are 2018 Elections in Cameroon Possible?
The country now faces violence in three regions: the Far North, where Boko Haram continues to mount small-scale attacks, as well as the Northwest and Southwest, where an Anglophone insurgency emerged in 2017. Added to this is a refugee crisis in the East and Adamaoua, to which 236,000 people from the Central African Republic have fled militia battles. Elections scheduled for October 2018 will be a major test.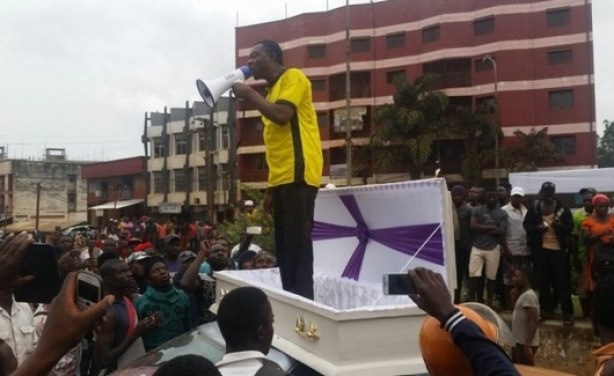 Anglophone activist Mancho Bibixy.
Cameroon: Councillors to Elect Senators in March

Cameroon Tribune, 8 February 2018

The second experience to have another set of senators in parliament will take place on 25 March, 2018. Read more »

Cameroon: Refugee 'Influx' Hits Nigeria

Vanguard, 8 February 2018

The Senate yesterday summoned the Minister of Defence, Mansur Dan Ali, to appear before it and explain the reason behind the invasion by large numbers of refugees from the Republic… Read more »
InFocus
Chadian President Idriss Deby has at the request of his Cameroonian counterpart Paul Biya, dispatched forces to help the military fight against English-speaking seperatist groups, ... Read more »