Mugabe Is Gone, But U.S. Sanctions Against Zimbabwe Remain
The U.S. has reportedly extended sanctions, with a possible review after elections in July this year. The EU and the U.S.imposed sanctions in 2000, after they accused former president Robert Mugabe of trampling on human rights, rigging elections and the repression of press freedom - accusations that the former leader denied. In his turn, President Emmerson Mnangagwa who sees himself as a political reformer, says he will allow international election observers to monitor elections, and accept the results if he loses.
Zimbabwe: U.S. Extends Sanctions - Report

News24Wire, 14 February 2018

The United States has reportedly added more Zimbabweans to its sanctions list, with the possibility of a review after elections in July. Read more »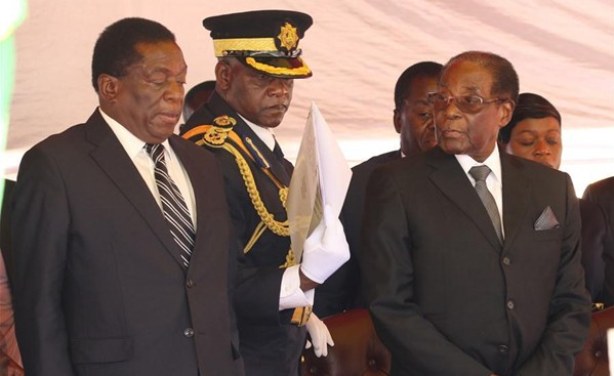 Emmerson Mnangagwa and Robert Mugabe (file photo).
InFocus
The Donald Trump-led United States administration has tabled a raft of tough conditions to be met before full engagement with Zimbabwe and removal of sanctions, setting the stage ... Read more »