Militants Bomb Somali Presidential Palace, Hotel Killing Dozens
The number of deaths from the twin car bomb explosions in Mogadishu has risen from 18 to at least 38, according to officials. Al-Qaeda-linked Islamist group, Al-Shabaab, has claimed responsibility for the attack which comes after months of relative calm.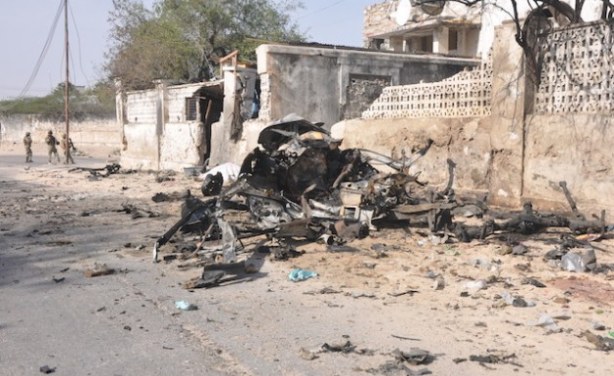 Wreckage of one of the suicide car bombs used to attack the presidential palace in Mogadishu, Somalia's capital (file photo).
InFocus
A Kalsan TV journalist, Mohamed Ibrahim Mohamed Gaabow, was killed in Wadajir district when a bomb believed to have been attached to his car exploded. Read more »

At least 20 people, including a Somali politician, were killed in a pair of car bomb explosions in Somalia's capital, two weeks after a huge bomb killed more than 350 people in the ... Read more »

At least 20 people have reportedly been killed and more than a dozen injured after a truck loaded with explosives detonated at a busy road junction. Witnesses say the deadly blast ... Read more »