Dapchi Girls Abduction a Grim Reminder of Chibok
"A remote town in north-eastern Nigeria. A government girls' secondary school stormed by gunmen believed to be Boko Haram. Dozens of girls missing. Parents devastated. A town in mourning. These are flashes of the past weeks in Dapchi, an old farming community in Nigeria's Yobe State. It feels eerily similar to Chibok in 2014," writes Chika Oduah for the Voice of America.
Nigeria: New Kidnapping Reminds Many of Chibok

VOA, 27 February 2018

The Nigerian government has confirmed that 110 female students from the remote town of Dapchi are missing after suspected Boko Haram militants attacked their school one week ago.… Read more »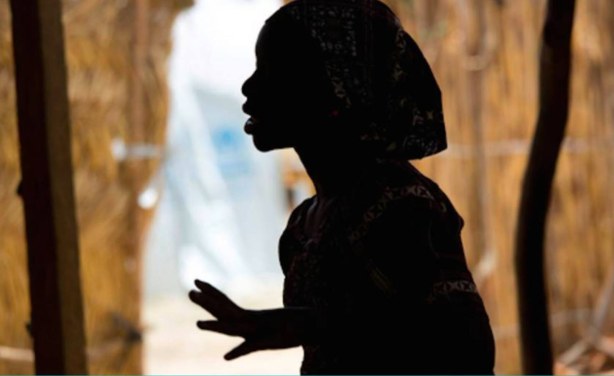 Chibok girl.
Nigeria: Dapchi School Girls' Abduction, a Shocking Déjà Vu

Vanguard, 1 March 2018

The attack on the Government Girls Technical College, in Dapchi, Yobe State, apart from re-opening the unhealed wounds which the abduction of Chibok girls left in the national… Read more »

Nigeria: Nigerians Never Believed Another Abduction Could Happen - Saraki

Daily Trust, 28 February 2018

The wife of the senate president, Toyin Saraki, has called on every Nigerian to be more involved in security situation around them as part of measures to check insurgency. Read more »

Nigeria: I Won't Go to School Again, Says Escaped Dapchi Girl

Vanguard, 1 March 2018

The attack on Government Girls Science and Technical College, Dapchi, Yobe State, by Boko Haram penultimate Monday, has begun taking its toll on education in the area, as some of… Read more »

Nigeria: Air Force Denies Sending 100 Aircraft to Search for Kidnapped Dapchi Girls

Guardian, 28 February 2018

The Nigeria Air Force (NAF) says it has deployed sorties and not 100 aircraft for the search of the abducted Dapchi school girls. Read more »

Nigeria: Nigerian Air Force Denies Deploying 100 Aircraft to Search for Missing #DapchiGirls

Premium Times, 28 February 2018

The Nigerian Air Force has denied that it is searching for the missing Dapchi schoolgirls with 100 aircraft. Read more »

Nigeria: Fight Against Boko Haram Now a Business Venture - Fayose

Vanguard, 1 March 2018

Governor Ayodele Fayose of Ekiti State has alleged that the war against Boko Haram has become a business venture and source of indirect treasury looting to some people within and… Read more »

Nigeria: What's the Current Biggest Threat to Nigeria's Devt?

This Day, 1 March 2018

Although Nigeria is facing different challenges to her development process, some challenges pose greater threats to her unity and security than others, including herdsmen killings,… Read more »

Nigeria: Boko Haram Fight Now a Business Venture, Beneficiaries Won't Want It to End - Fayose

Vanguard, 28 February 2018

The Ekiti State Governor, Mr Ayodele Fayose has alleged that Boko Haram has become source of indirect treasury looting; saying "Those benefitting from Internally Displaced Persons… Read more »
InFocus
The government has released the names of the 110 missing girls and has set up a committee to probe the circumstances leading to girls being kidnapped from a school in Dapchi. Read more »

The military and the police in Yobe State are blaming each other after the abduction of 110 students from a boarding school. The army says a statement by Yobe State Governor ... Read more »