Below Par Performance for Kenya's Rail Cargo Arm
At the outset, the country had planned to haul 4,000 tonnes per trip, peaking at 16,000 tonnes daily; 106,000 tonnes weekly and 5.5 million tonnes annually to break even and repay its construction and operational costs. At the current 12,452 tonnes per week though, the railway would have hauled on average, a mere 647,504 tonnes by the end of the year, casting doubt on the viability of the project, writes Allan Olingo for The East African.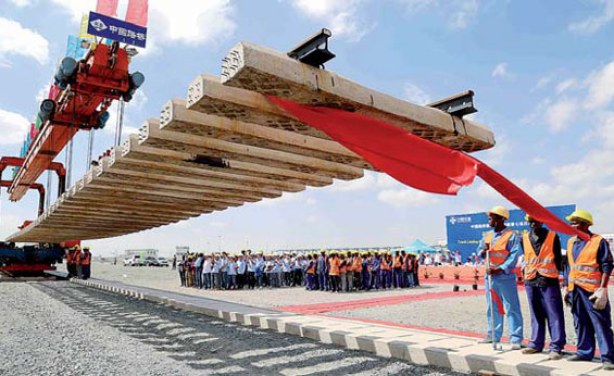 Construction of Nairobi terminus of SGR railway by China Road and Bridge Corp in Nairobi (file photo).
InFocus
Environmentalists say that the construction of a railway bridge across the Nairobi National Park will affect the ecology, and endanger wildlife and their natural habitat. The ... Read more »

President Uhuru Kenyatta says the standard gauge railway will instead create more opportunities for matatu and boda boda operators as he directed the Ministry of Transport and ... Read more »