Will the Real African Owners of Wakanda Please Stand Up?
To answer the obvious question, no, Wakanda is not a real place, but it does have a specific location at which it exists in the Black Panther movie. There has been some debate over the location of Wakanda. Ethiopian audiences have cited their own country as it the only country in Africa not to be colonized. Congo has also showed excitement claiming the film has real historical roots in nuclear-age Congo and with some scenes from the movie shot on location from Mountain Rwenzori and Bwindi Impenetrable Forest national park, in southwest Uganda, who can blame them for staking their claim? All we know is that there is a little something for everyone in Wakanda for Africans.
Uganda: Ugandans Claim Wakanda

Observer, 5 March 2018

Ugandans, who have two actors featured in Black Panther - Daniel Kaluuya and Florence Kasumba - have been busy showing why the African country Wakanda is actually Uganda, since the… Read more »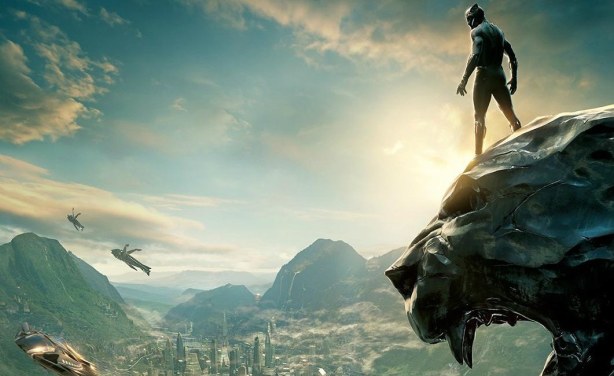 Black Panther.
Nigeria: Black Panther, a Good Film With Many Lessons for Nigeria

Guardian, 7 March 2018

Over the weekend, I joined my children to watch the much talked about 'Black Panther'. It was a good film, and I was happy they took me to see it. However, I came out of the movie… Read more »

Nigeria: Up From Wakanda

Daily Trust, 7 March 2018

The movie, Wakanda has become the latest rallying point for an exasperated black race. The euphoric success of the box office hit has made recommendations to watch it as imperative… Read more »

Africa: Black Panther As Neo-Tarzanism

Fahamu, 23 February 2018

Hollywood expects everyone to cheer whenever African characters are starred as superheroes even if the roles assigned to them include the mass murder of fellow Africans while… Read more »

Africa: 'Black Panther' Offers a Neocolonial Vision of Africa

Citizen, 28 February 2018

I finally went to see Ryan Coogler's "Black Panther," the latest superhero action blockbuster from Marvel Studios. It is a fantastically well-made movie, set to be one of the… Read more »

Uganda: Is 'Black Panther' Actor Kaluuya Our Child or Not? Discuss

Monitor, 28 February 2018

I am sure many readers of The Monitor in Kampala have watched or already read a lot about the 'Black Panther' film. It was a hell of a film, though by that I am not referring to… Read more »

Rwanda: Black Panther - Africans Can Project No Limits to Their Potential

New Times, 21 February 2018

My friend who'd bought a ticket to go see Black Panther was told by her sneaky 12 year old that the film was about a comic superhero. She gave him the ticket instead. She should… Read more »
InFocus
This weekend the cinemas were full as people flocked in to watch the first black superhero movie. If you were one of those people, what were your most memorable moments? Have ... Read more »