Angry Mugabe in South Africa, Leaves Wife Behind
Travelling as an ordinary citizen on a flight from Harare bound for Johannesburg, former Zimbabwean president Robert Mugabe has made his first trip to South Africa since the military intervention that resulted in an abrupt end to his 37-year reign. Meanwhile, the ruling party's youth wing has displayed displeasure with the former leader, who publicly stated that the change of government was a coup. An indication that he is still bitter at the events that led to his ouster.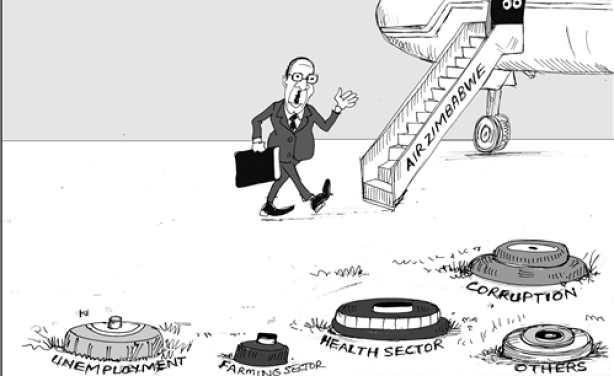 President Robert Mugabe.