Zimbabwe Opposition Party Leadership to Resolve Impasse?
MDC-T President Nelson Chamisa is scheduled to meet party deputy Thokozani Khupe in a bid to resolve a bitter leadership wrangle, which has been characterised by violent clashes. Khupe is claiming that she is the rightful successor to the late party founder and former prime minister Morgan Tsvangirai, as she was the only elected vice-president at the 2014 party congress.
Zimbabwe: Chamisa Pushes for Khupe Deal

Zimbabwe Standard, 11 March 2018

MDC-T president Nelson Chamisa yesterday said he is engaging his deputy Thokozani Khupe to find common ground over a leadership dispute that has seen opposing factions engage in… Read more »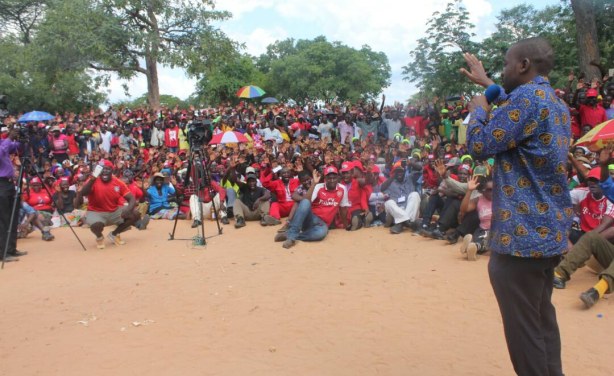 MDC-T president Nelson Chamisa giving Khupe another chance to get on board.
InFocus
Violence erupted at the funeral of former prime minister and MDC-T leader Morgan Tsvangirai, when youths threatened to set alight a thatched hut in which the party's Vice President ... Read more »