What Next From Kenyatta-Odinga Bag of Politricks?
The secret meeting between President Uhuru Kenyatta and National Super Alliance leader Raila Odinga has left a lot of questions about what the two long-time rivals are up to. Deputy president Wiliam Ruto's quick congratulatory message on social media as soon as the two leaders jointly addressed the press left key figures in his political constellation scrambling to make sense of the surprise development, writes Maria Gaitho for The Nation.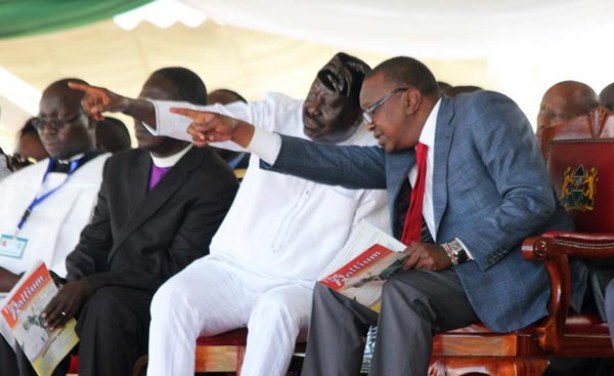 President Uhuru Kenyatta and Nasa leader Raila Odinga.
InFocus
National Super Alliance leader Raila Odinga's attendance to the meeting organised by his co-principals, comes as a surprise to observers as indications were that the Orange ... Read more »

President Uhuru Kenyatta has held a surprise meeting with his political arch-rival and National Super Alliance leader Raila Odinga who swore himself in as "People's President." ... Read more »

The leader of the National Super Alliance (Nasa) Raila Odinga has reiterated that the coalition is ready to hold talks with the government to end the "political crisis" in the ... Read more »