Torrential Rain Causes Flooding in Dar es Salaam
In February the Greater Horn of Africa Climate Outlook Forum predicted flooding in some East African countries because of normal and above normal rainfall expected during the March, April and May rainy season. Nairobi has also been hit with heavy flooding these past few weeks.
Tanzania: Heavy Rains Causes Floods in Dar es Salaam

Citizen, 16 March 2018

A downpour that lasted for half an hour in various areas of Temeke District in Dar es Salaam on March 15, this year, has caused some effects, particularly in the area of Mbagala… Read more »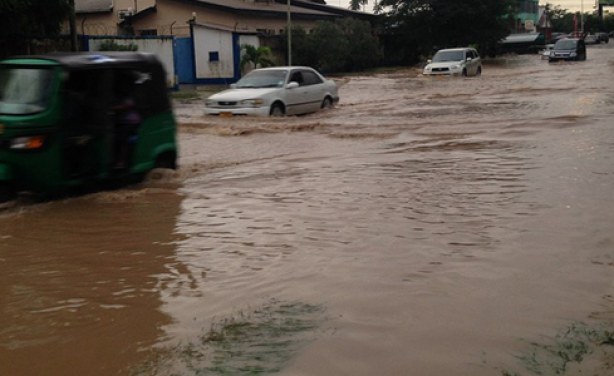 A flooded road in Dar es Salaam.
InFocus
Motorists have been urged to use alternate routes on the Nakuru Highway, especially those going to or coming from Kisii and Narok after a section of the Narok-Mai Mahiu road ... Read more »