South Africa Observes Bittersweet Human Rights Day
March 21 is Human Rights Day - a time for South Africans to observe the sacrifices made by many people in the fight to end Apartheid and herald in a new dawn of democratic governance.
In this time many will reflect on Sharpeville in 1961 where 69 people died and 180 were injured by police, during a peaceful protest against the carrying of pass books by black people, when they wanted to enter the cities.
The Soweto Uprising of 1976, when schoolchildren took to the streets to protest the teaching of school subjects in Afrikaans - where many were killed and detained but which gave rise to a new consciousness about democracy and freedom.
The pain of forced removals in many areas across the country, where people lost heir homes, livelihoods and land based on the colour of their skin and moved to townships, breaking up families.
South Africa has come a long way in ensuring that human rights are enshrined in the country's constitution, yet in recent times we have seen that Xenophobia has also reared its head, particuarly against African foreign nationals.
The violation of the human rights of the mentally and physically disabled were brought into sharp focus with the deaths of over 140 patients who were in the care of Life Esidimeni before being moved by Gauteng authorites to ill-equipped NGOs where they were treated so inhumanely that they died of a lack of water and food. Family members in most of the cases, never knew that their loved ones had been moved. Many more patients are still unaccounted for.
While the rape of women and children is on the increase in South Africa, rape targeting lesbians particularly in townships, has also increased.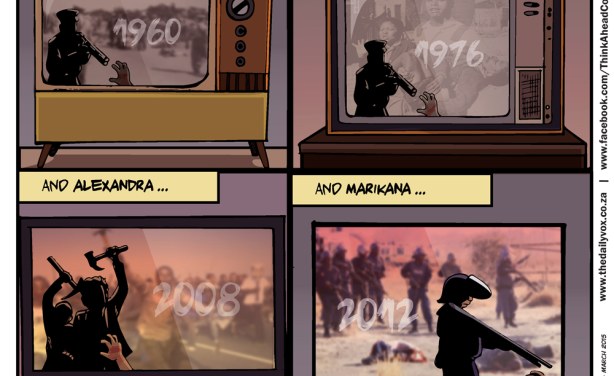 Human Rights Day: have we learned anything since Sharpeville?
InFocus
Commemorations to mark 57 years since the Sharpeville Massacre, where 69 people were killed by the apartheid police during a peaceful protest march, include a 2km anti-racism and ... Read more »