27 African States Sign Treaty for Free Movement of People
The countries have signed the protocol to the treaty establishing the African economic community dubbed African Continental Free Trade Area at an extraordinary AU Summit in Kigali. Burundi, Nigeria, Guinea Bissau and Eritrea are among 17 countries that did not sign the protocol.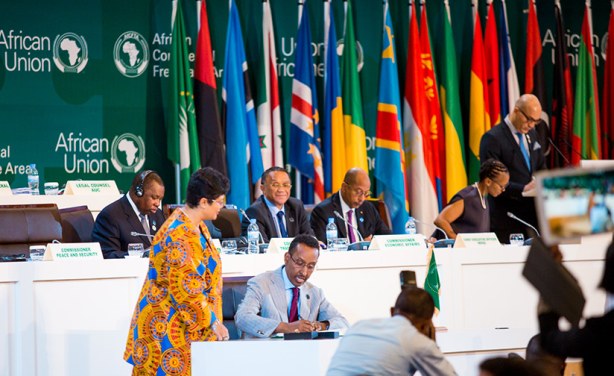 Forty-four countries signed the African Continental Free Trade Area, 43 inked the Kigali Declaration, while 27 countries adopted the protocol on free movement of persons.
InFocus
Representatives of 44 countries out of 55 member countries of the African Union have signed an agreement on the African Continental Free Trade Area at an extraordinary AU Summit in ... Read more »

There's a great deal of evidence that migration boosts the economies of receiving countries. Free movement in Africa can be expected to enhance business and investment as the EU ... Read more »