Nigeria's Flavour Takes Liberian Musician Under His Wing
Nigerian superstar Flavour has said that he is managing the career of Semah G. Weifur, a talented visually-impaired young Liberian, to prove to the world that physical challenges are not limiting. Weifur made his debut with their first collaboration for a single, "Most High".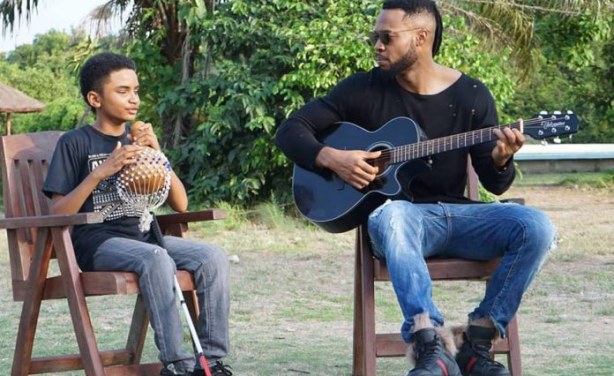 Semah G. Weifur and Flavour together in Nigeria practicing.(file photo).
Video
Publisher:

Publication Date:

10 March 2018

Semah and Flavour presents their second video, "No One Like You." "No One Like You" video was directed by Clarence Peters. see more »