Former Nigerian Central Banker Brings 'Audacious' Campaign to DC
Kingsley Moghalu, who is running for president of Nigeria, brought his 'Build a Nation' tour to Washington, DC, on April 5. Addressing members of the Nigerian diaspora at the National Press Club, the former deputy government of the Central Bank, outlined the platform he has been promoting since announcing his candidacy in February.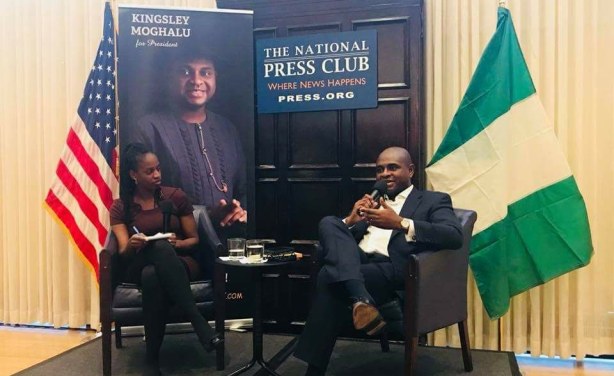 Prof. Kingsley Moghalu speaking at a town hall meeting on April 5, 2018 in Washington DC.
InFocus
Kingsley Moghalu, former deputy governor of the Central Bank of Nigeria, told journalists in Lagos he is consulting widely to run for the presidency in 2019. Read more »