Nigeria Central Bank Governor Steps On the Gas to Assist Economy
Godwin Emefiele has described the vulnerability of the economy to global shocks, a reflection of the fact that Nigeria was unable to sufficiently produce what it consumes, leading to unwarranted dependence on foreign goods. He also mentioned the heavy dependence on the oil sector to provide the foreign exchange needed to finance the country's imports.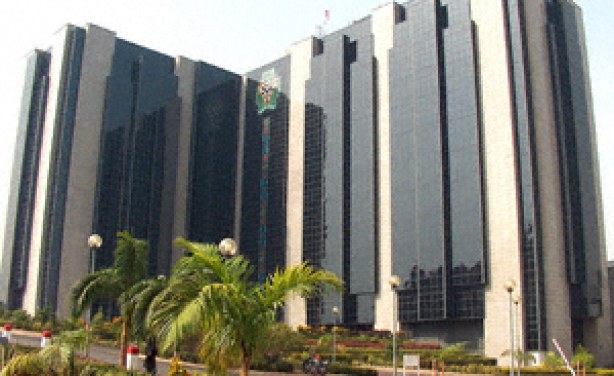 Central Bank of Nigeria.
Nigeria: Emefiele Redeploys Nnanna, Assigns Portfolios to New DGs

This Day, 9 April 2018

Following the recent assumption of duty of the two new deputy governors of the Central Bank of Nigeria (CBN), the governor, Mr. Godwin Emefiele has approved the redeployment of Dr.… Read more »

Nigeria: Firm Set to Fast-Track CBN's 80% Financial Inclusion Target

This Day, 9 April 2018

Oradian, a financial inclusion company, is set to build its community of visionary microfinance institutions, microfinance banks and cooperative societies in West Africa. Through… Read more »

Nigeria: CBN to Intensify Liquidity Mop-Up As Inter-Bank Battles N1.2trn Excess Liquidity

Vanguard, 9 April 2018

The Central Bank of Nigeria (CBN) is expected to intensify its liquidity mop-up operations this week to address the build up in excess liquidity in the interbank money market which… Read more »

Nigeria: Access Bank, GTB Fined N96 Million for Illegal Charges, Other CBN Violations

Premium Times, 9 April 2018

Two Nigerian banks, Access Bank and Guaranty Trust Bank (GTB), paid a combined fee of over N96 million in 2017 for contravening various regulations put in place by the Central Bank… Read more »

Nigeria: CBN Governor Deploys New DGs

Guardian, 8 April 2018

Governor of the Central Bank of Nigeria Godwin Emefiele has assigned duties to the newly appointed Deputy Governors who assumed duty on March 28. Read more »

Nigeria: Emefiele Deploys New CBN Deputy Governors

Premium Times, 8 April 2018

The Governor of the Central Bank of Nigeria, Godwin Emefiele has assigned duties to the newly appointed deputy governors who assumed duty on March 28. Read more »
InFocus
President Muhammadu Buhari has said that his administration is fully committed and determined to implement the rapid diversification of the economy. Read more »

The Kaduna nickel deposits will push the State toward economic diversification, having relied heavily on revenue from oil, an official of the firm that discovered the ... Read more »