Nigerian Islamic Group Renews Call for Shiite Leader's Release
The Academic Forum of the Islamic Movement are pressing for the release of the leader Ibrahim Elzakzaky who has been in custody since his arrest in December 2015. His followers fear that their leader may die due to his failing health.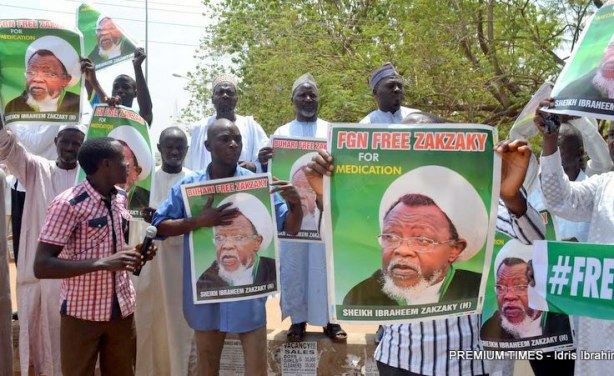 Shi'a members demanding the release of Ibrahim El-Zakzaky in Abuja.
InFocus
Hundreds of members of the Islamic Movement in Nigeria has staged a protest to mark the 500th day since their leader, Ibrahim El-Zakzaky, was arrested. Ibrahim El-zakzaky and his ... Read more »

Members of the Islamic Movement of Nigeria have called on the government to release their leader, Ibrahim El-Zakzaky, or kill all of them. This follows the continued detention of ... Read more »