Auditor-General of South Africa Cancels Contracts with KPMG
The Auditor-General of South Africa has announced the termination of contracts with auditing firms KPMG and Nkonki Inc. KPMG suffered a year of bad publicity due to allegations of misconduct over work done for Gupta-linked companies and a role in the controversial South African Revenue Service "rogue unit" report. Chief executive of Nkonki Inc. Mitesh Patel resigned from his post after investigative journalism unit amaBhungane exposed that his R107-million "management buyout" of the trailblazing black auditing firm was funded by Salim Essa, an associate of the Gupta family.
Video
Publisher:

Publication Date:

18 April 2018

Parliament's Standing Committee on Public Accounts has praised the Audito General for its decision to terminate all government auditing contracts with ... see more »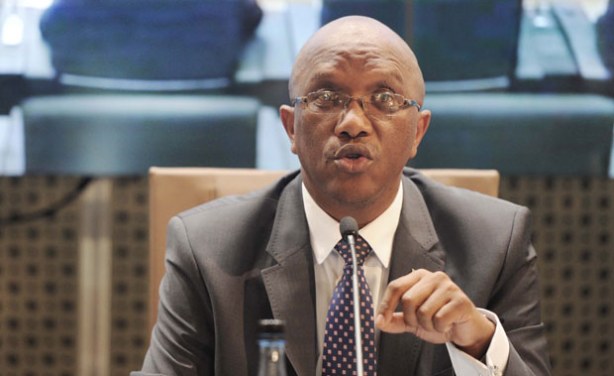 Auditor-General Kimi Makwetu (file photo).
InFocus
Things started to unravel at auditing giant KPMG SA after one of its clients, furniture giant Steinhoff, was exposed for some "creative accounting" that saw the sudden resignation ... Read more »

KPMG South Africa's retraction of a South African Revenue Services report and its audit of a firm owned by the Gupta family who were named in the State of Capture report issued by ... Read more »

KPMG South Africa's woes are far from over as South African Revenue Service chief Tom Moyane threatens legal action after the revenue service was described as "incompetent, ... Read more »