Political Party Looking for 'Shortcut' to Remove Cape Town Mayor?
Embattled Cape Town Mayor Patricia De Lille has slammed official South African opposition party the Democratic Alliance for wanting "to get rid" of her "as soon as possible"after its federal executive gave the go-ahead to a request to table a motion of no confidence against her.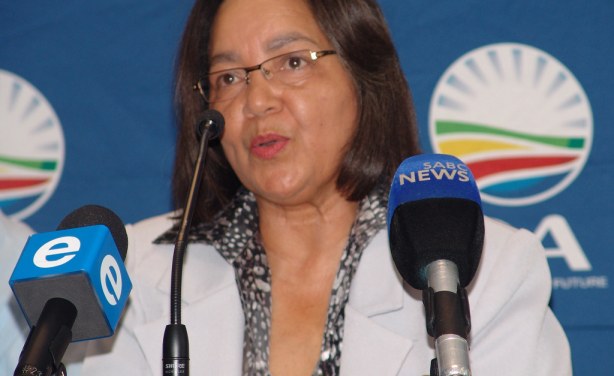 Cape Town mayor and Democratic Alliance member Patricia De Lille (file photo).
InFocus
Cape Town Mayor Patricia De Lille's appearance at a memorial service for late struggle icon Winnie Mandela organised by opposition party the Economic Freedom Fighters comes after ... Read more »

During the Democratic Alliance federal congress, leader Mmusi Maimane said the 2019 general elections will be the party's most important. This comes as embattled Cape Town mayor ... Read more »