King Mswati's Diamond Suit and Gold 50th Birthday Cake Slammed
The Observer reported that the king's cake "comprised of 52 layers and it was white and gold and part of the decoration on it was the silver number 50" - and he wore a blue suit "beaded with diamonds".
Swaziland: Swazi King Wears Suit of Diamonds

Swazi Media, 22 April 2018

In the month that India donated US$1 million to help feed starving children in Swaziland, King Mswati III, the kingdom's absolute monarch, wore a suit of diamonds weighing 6 kg and… Read more »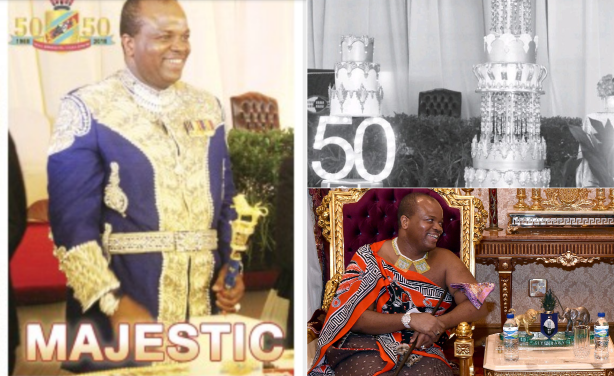 The Observer on Saturday reported the King Mswati III's birthday cake was "fit for a King". The Observer also reported the King wore a blue suit "beaded with diamonds" that weighed 6kg (13 lbs).
Swaziland: Swazi King and Queens of Bling

Swazi Media, 2 May 2018

It is not only King Mswati III, Swaziland's absolute monarch, who displays his vast wealth about his person. His family are the same. Read more »