Fear Grips Cameroonians as Insecurity Worsens
The government is cracking down on weapons proliferation as it battles two insurgencies and prepares to hold important elections this year. The military says it discovered a large cache of illegal weapons in a warehouse in Awae, near the capital.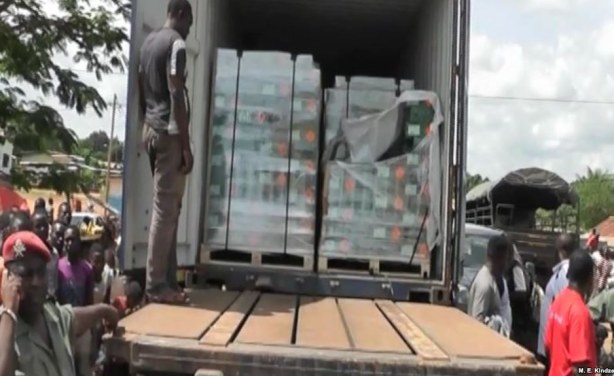 Illegal ammunition transported by military truck out of Awae, April 4, 2018.
InFocus
The military is blaming armed separatists for razing at least eight villages in northwest, but residents say the fires were set by the military after the attackers had fled. Read more »

Paul Biya's ability to hold on to power for over three decades has been remarkable - perhaps all the more so because of how little he actually exercises it, writes Emmanuel ... Read more »

Sixteen government employees have been detained for allegedly leaking official documents on social media since the start of the year as officials say leaking sensitive official ... Read more »