President Ramaphosa Loses His Cool in South African Parliament
"I want you to shut up! I really want you to shut up!" President Cyril Ramaphosa told Democratic Alliance member John Steenhuisen who interrupted him when he broached the subject of a national minimum wage during a Parliamentary question and answer session. President Ramaphosa also discussed plans to bolster the economy by tasking "investment envoys" to attract U.S.$100 billion in investment.
Video
Publisher:

Publication Date:

8 May 2018

President Cyril Ramaphosa will answer oral questions in the National Assembly this afternoon. Questions to the President include one from Cope on ... see more »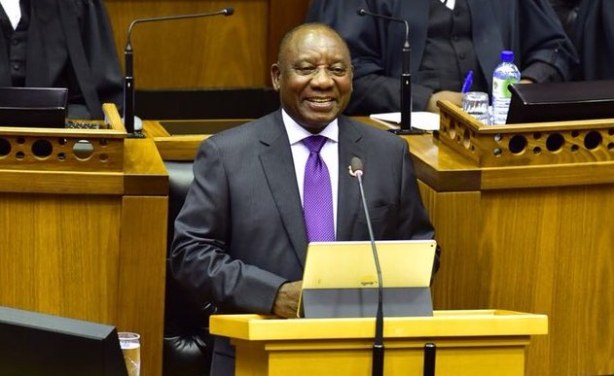 President Cyril Ramaphosa in Parliament (file photo).