Buhari Draws Criticism for Seeking Medical Care Abroad
President Muhammadu Buhari has been receiving treatment for an unspecified illness in London and is scheduled to return to Nigeria on Saturday. His trip comes after three weeks of strikes by health care professionals who are calling for better working conditions and more funding.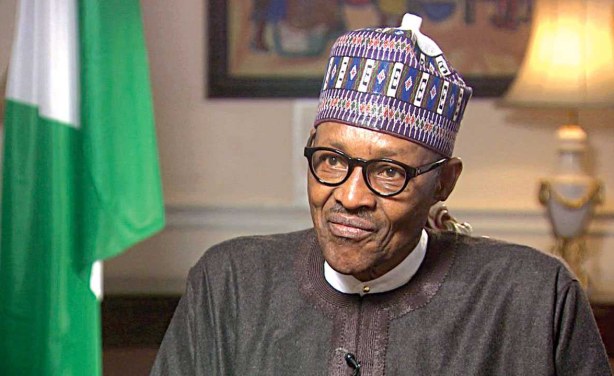 President Muhammadu Buhari.
Nigeria: Only Buhari Can Talk About His Health - Official

Vanguard, 8 May 2018

Special Adviser to the President on Media and Publicity, Femi Adesina has said that the president is the only person who can reveal his ailment or details about his health. Read more »

Nigeria: Buhari's Health Shrouded in Secrecy - PDP

Daily Trust, 9 May 2018

‎The Peoples Democratic Party (PDP) has said President Muhammadu Buhari's "handlers have chosen to shroud the issue of his persistent illness in secrecy." The party said… Read more »

Nigeria: Medical Trip - No Guarantee Buhari'll Return Saturday - Presidency

Daily Trust, 9 May 2018

The Presidency said it cannot guarantee that President Muhammadu Buhari will return from his current four-day medical trip to London on Saturday as scheduled. Read more »

Nigeria: Medical Trip - No Guarantee Buhari Will Return Saturday - Presidency

Daily Trust, 8 May 2018

The Presidency has declared that it cannot guarantee that President Muhammadu Buhari will return from his current four-day medical trip to London on Saturday as scheduled. Read more »

Nigeria: Nigeria Under Buhari Awfully Degenerating Into a Despotic State, Says PDP

Vanguard, 8 May 2018

The Peoples Democratic Party (PDP) has said that Nigeria under President Buhari is awfully degenerating into a despotic state where citizens are no longer safe as long as they hold… Read more »

Nigeria: How Bro Joshua Iginla Predicted Buhari's Latest Medical Trip

Vanguard, 8 May 2018

President Muhammadu Buhari's sudden medical trip abroad on Tuesday was predicted months ago by the respected preacher and senior pastor of Champions Royal Assembly, Kubwa, Abuja,… Read more »
InFocus
President Muhammadu Buhari is travelling to the United Kingdom to see his doctor and is expected to be in London until May 12. Buhari spent five months in the UK last year for ... Read more »

The government says that the indefinite strike action embarked upon by health workers under the auspices of the Joint Health Sector Unions is unjustified, and has threatened to ... Read more »