Is Ethiopia the China of Africa?
Ethiopia has been ranked the seventh most attractive African country to investors by Africa Investment Index 2018. With a rapidly growing economy, a huge population of over hundred million, proximity to major international markets, conducive policy environment and a rapidly improving infrastructure, Ethiopia has increasingly become a favorable destination for FDI.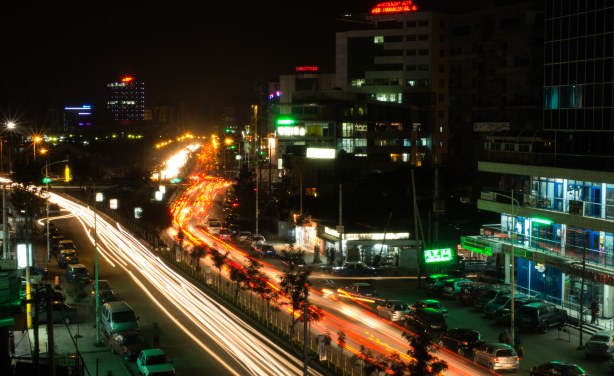 Addis Ababa is a very active city even by night. Taken near Bole MehaneAlem - Edna Mall.
Ethiopia: Significance of Lease Financing Services

Ethiopian Herald, 8 May 2018

The clock is ticking, for a busy nation where a huge number of youth rushing for a job, on developing public and private firms. In connection to this, the Small and Medium-sized… Read more »

Ethiopia: The New Chapter in Ethio-Saudi Ties

Ethiopian Herald, 9 May 2018

Ethiopia has longstanding commercial, cultural, and people-to-people ties with Saudi Arabia. It was also the first country to embrace companions of the Prophet Muhammad in the 7th… Read more »
InFocus
"Among East African countries, Ethiopia is likely to remain the fastest growing economy, but growth is expected to soften as it takes measures to stabilise government debt. Growth ... Read more »

Dukem, just a short drive south of the capital, is home to Ethiopia's first industrial park, the Chinese-owned Eastern Industrial Zone (EIZ), and some of the country's most fertile ... Read more »