Liberian Activists Call for War Crimes Court
Civil society activists have appealed to legislators to set up a court to try crimes committed during Liberia's civil war. But the government says the issue is not a top priority right now.
Liberia: War Crimes Petition Resubmitted

New Dawn, 11 May 2018

A group under the banner Citizens Action for the Establishment of War and Economic Crimes Court (CAWAECC) has resubmitted its petition to the House of Representative for the… Read more »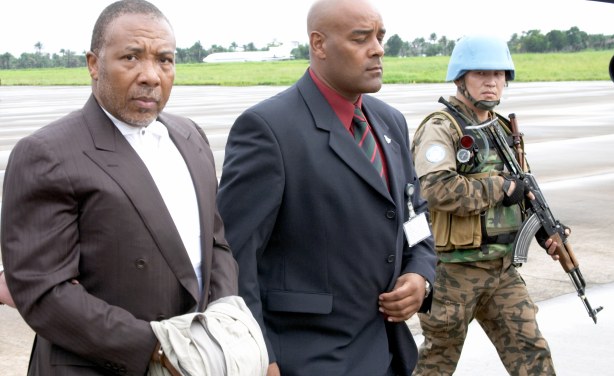 Transfer of Charles Taylor for trial for war crimes in the Hague (file photo).