Breastfeeding Moms Turn Screws on Kenya Govt, Business
Activists protested outside the Olive Restaurant in the city centre for ordering a patron to breastfeed her baby in a washroom, away from other diners. The activists also marched to parliament to push for the passage of a law requiring businesses to provide conducive spaces for mothers to breastfeed.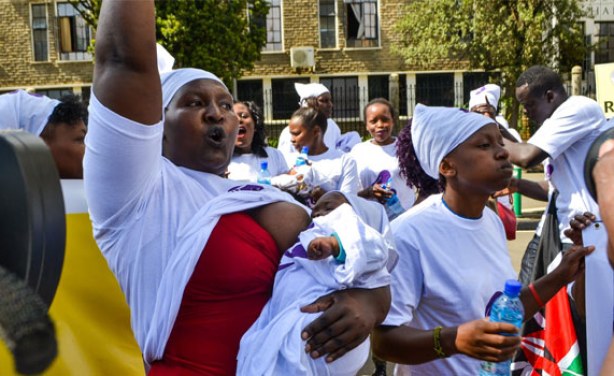 The protesting moms made a point of breastfeeding their babies outside parliament's precincts.