First-Ever TEDx Talk Show To Be Hosted In Kenyan Refugee Camp
The event will take place in a tent at a school in Kakuma Refugee Camp that hosts over 185,000 refugees from South Sudan, Somalia, Ethiopia, Burundi, DR Congo, Eritrea, Uganda and Rwanda. #TEDxKakumaCamp will offer a different lens into the reality of life as a refugee - away from the images of devastation and suffering - with stories that uplift and inspire, not just the communities that host them, but the entire world.
Photo Essays
Picture 1 of 11

SABC's Leanne Mannas flies with Kenya Airways to Kenya... see more »

Picture 1 of 10

Supermodel Ajuma Nasenyana, recently trained 50 refugee models from various nationalities as well as models from the Turkana host community, where she hails from. see more »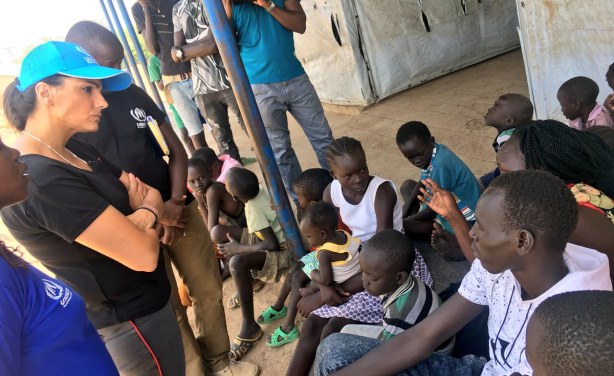 South African journalist Leanne Manas speaks to a woman who escaped South Sudan with 20 children. She has nothing! She has come to nothing but has hope only.