Search for Missing Flysax Plane Delayed by Bad Weather in Kenya
"We have formalised the primary command post and the operation is going on as planned. We have relevant and needed resources and personnel in the operation, we have three choppers to conduct an aerial survey, the main challenge for us is bad weather," said National Disaster Management Unit deputy director Pius Masai Masai.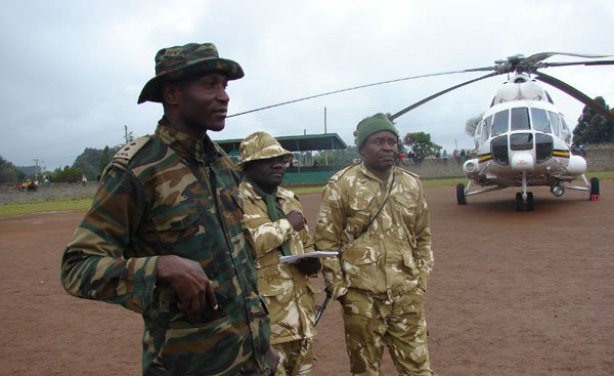 KWS officials in Njabini wait for the weather to clear before they embark on search and rescue mission for the missing aircraft.
InFocus
Phone signals from a missing light aircraft operated by FlySax have been located in the Aberdares in Nyandarua County. The plane, which left Kitale with eight passengers and two ... Read more »