Convicted Axe Murderer Van Breda Handed Three Life Sentences
Western Cape High Court Judge Siraj Desai has sentenced Henri Van Breda to three life sentences for the murder of his parents and brother. He also received a sentence of 15 years for the attempted murder of his sister, Marli, and one year for obstruction of justice.
Video
Publisher:

Publication Date:

7 June 2018

Triple axe murderer Henri van Breda will be sentenced in the Cape Town High Court. see more »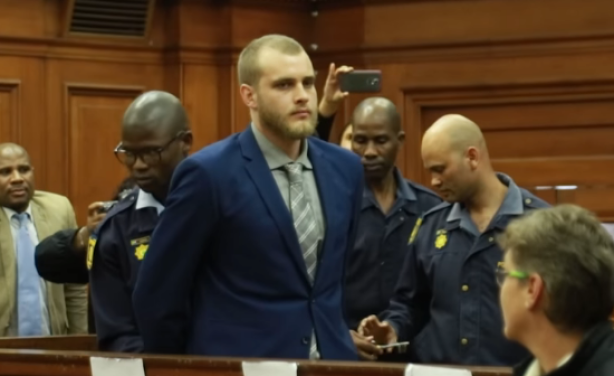 Video screenshot of convicted axe murderer Henri Van Breda in the Western Cape High Court.
InFocus
Judge Siraj Desai appealed to convicted murderer Henri Van Breda's defence to give a "human factor" to the defence's appeal for leniency in light of the "grotesque nature" of his ... Read more »

Western Cape High Court Judge Siraj Desai has convicted Henri Van Breda for the murder of his parents and brother and the attempted murder of his sister. Read more »