Subsistence Miners Killed in Zambia Mine Dump Collapse
At least 10 miners died when a mine dump known locally as Black Mountain, collapsed in Kitwe. The mine dump is an economic lifeline for thousands of Zambians who make a living from activities that have been partially legalised.
Zambia: Ten Killed in Mine Accident

Zambia Reports, 21 June 2018

A mine accident at Kitwe's slag dump commonly known as the Black mountain has claimed 10 lives while 7 others have sustained serious injuries. Read more »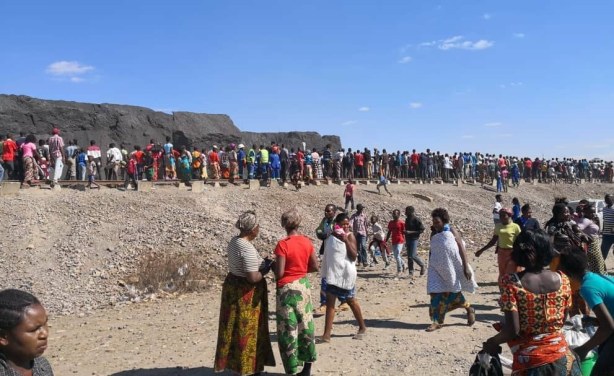 The Black Mountain waste site.