U.S. Singer Keri Hilson Plans Visit to Kenyan Shores
The popular singer announced via her Twitter page that she will be coming to Kenya on August 3rd for a performance and charity work under her TheKeriHilson Foundation. The foundation focuses on the well-being of women and children worldwide.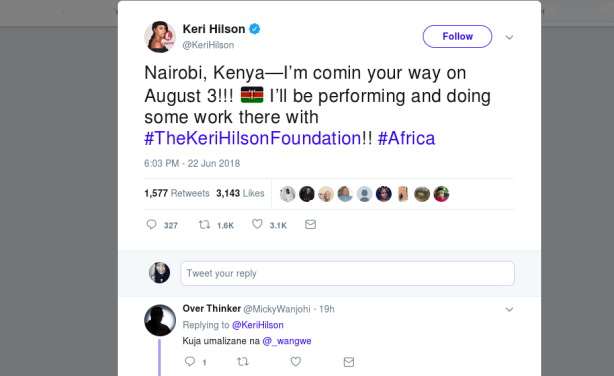 "Nairobi, Kenya. I'm comin your way on August 3. I'll be performing and doing some work there with TheKeriHilsonFoundation" she tweeted.
Video
Author:

KeriHilsonVEVO

Publisher:

Publication Date:

16 November 2010

Keri Hilson in the video for her single "Pretty Girl Rock," transforms herself into women who have paved the way for black female artists, ... see more »