Africans Weigh In On Germany's Refugee Policy Debacle
Germany's migration policy is also making waves online among Africans. Chancellor Angela Merkel's question on whether or not to shut the door on asylum seekers, has some Africans asking "Why Not?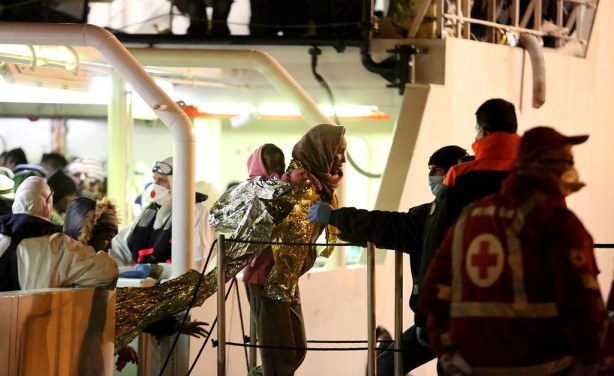 A group of rescued refugees and migrants leave the Italian Coastguard boat, Gregoretti, in Palermo, Italy.
InFocus
The U.S. Supreme Court has upheld the administration's travel restrictions on citizens from five Muslim countries, handing President Donald Trump a victory in enforcing one of his ... Read more »