Death Toll in Lagos Tanker Fire Rises
The death toll from the tanker explosion which occurred last week in Lagos has risen to 12. The fuel-laden tanker exploded along the Otedola Bridge after its brakes was said to have failed. Lagos State government has said that it will prosecute the owner and driver of the fuel tanker.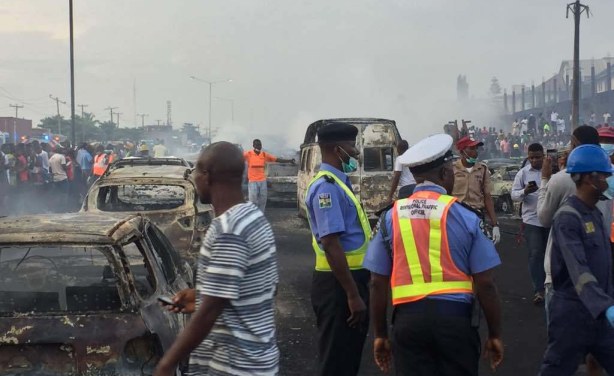 Several vehicles burnt as petrol tanker catches fire in Lagos.
InFocus
An oil tanker truck caught fire, killing at least nine people and burning out 53 other vehicles. The tanker is said to have crashed after its brakes failed. Read more »