It Wasn't Us, It Was Them - Tunisians on Zimbabwe Rugby Team
The the Tunisian Rugby Union has rejected claims that they ill-treated the Zimbabwe Sables delegation. "It is important to note that the delegation of Zimbabwe started complaining as soon as they arrived... at the Tunis Carthage airport," the union said in a statement. There has been widespread condemnation of the way the Sables were treated, which ended up with the team sleeping on the street.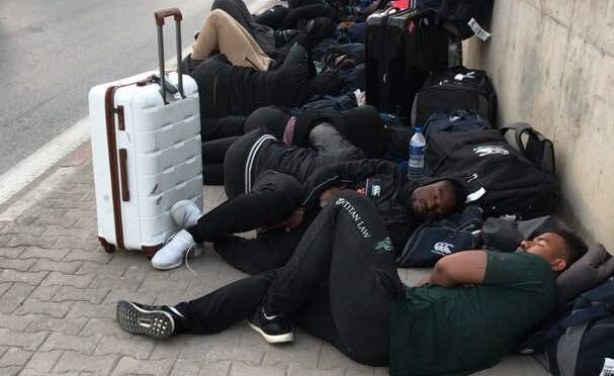 Zimbabwe's Sables Rugby Team stuck in Tunisia.
Zimbabwe: Sables Get Down to Business

The Herald, 5 July 2018

AFTER weathering the storm that characterised their arrival in Tunis, Zimbabwe's Sables got down to business yesterday as they resumed preparations for their Rugby Africa Gold Cup… Read more »
InFocus
The Tunisia Rugby Union has apologised to the Zimbabwean national team after they were forced to sleep on the streets of the north African country. Photos of the players on the ... Read more »