South Sudan in Need of Stronger Institutions and Reconciliation
South Sudan's leaders, regional partners, the international community, and the Troika, need to shift from a short-term approach to a more sustainable one. This should take several things into consideration including the country's lack of political capacity, political and ethnic grievances, its lack of institutions, and the general failure of long term conflict mitigation efforts, writes Andrew Edward Tchie for The Conversation.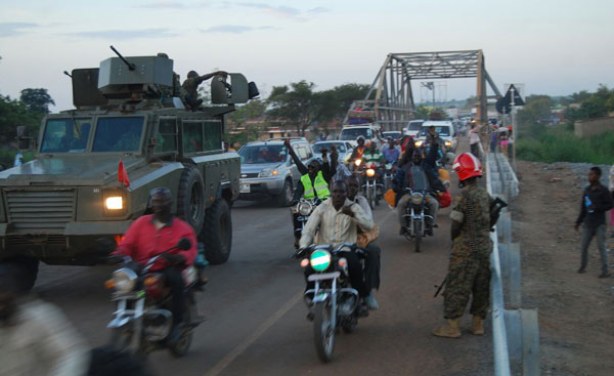 UPDF trucks carrying Ugandans and others from several countries who had been stranded in South Sudan.
InFocus
The U.N. Security Council passed a resolution to renew the South Sudan sanctions regime and for an arms embargo until May 31, 2019. Read more »

The UN has accused the government of deliberately attacking civilians, particularly women and children, in what it says appears to be a "scorched earth" policy against opposition ... Read more »