Women Are More Reliable in Politics - Obasanjo
Former president Olusegun Obasanjo has said rather than limit women to the "other room", it is high time political leaders "got them involved in the country's politics". Obasanjo emphasised that until women play greater roles in politics, they will continue to be short-changed.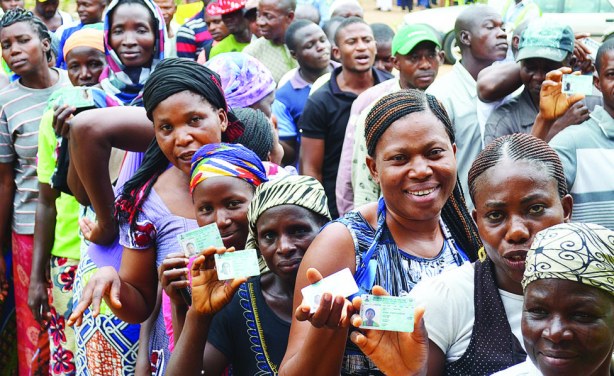 Rising calls for more women in politics, governance.
Nigeria: Why Political Space Dwindles for Women

Premium Times, 19 July 2018

During the precolonial era, women, traditionally, were allowed to participate in government and hold major roles in markets in parts of South-eastern Nigeria dominated by Igbos. Read more »

Nigeria: Women Are More Reliable in Politics - Obasanjo

Leadership, 20 July 2018

Former President Olusegun Obasanjo, yesterday, said Nigerian Women are more reliable in politics than their men counterparts, saying it is high time political leaders got them… Read more »

Nigeria: Rising Calls for More Women in Politics, Governance

Guardian, 12 July 2018

Grammy award-winning artiste, James Brown, it was, who released the album in 1966, "It's a man's world, but not without adding "But it wouldn't be nothing, nothing without a woman… Read more »

Nigeria: Obasanjo Decries Low Number of Women in National Assembly

Leadership, 10 July 2018

Former President Olusegun Obasanjo, yesterday decried the poor number of women in the two chambers of the National Assembly and called for amendment of the constitution to reserve… Read more »