Kenyan Prison Beauty Queen's Death Sentence Sparks Outrage
Human rights group Amnesty International has asked that Ruth Kamande's death sentence be commuted to life imprisonment and termed the ruling by Lady Justice Jessie Lesiit as "backward". The judge says Kamande showed no remorse for stabbing her boyfriend Farid Mohammed twenty-five times hence the harsh penalty despite a plea for leniency by her lawyer.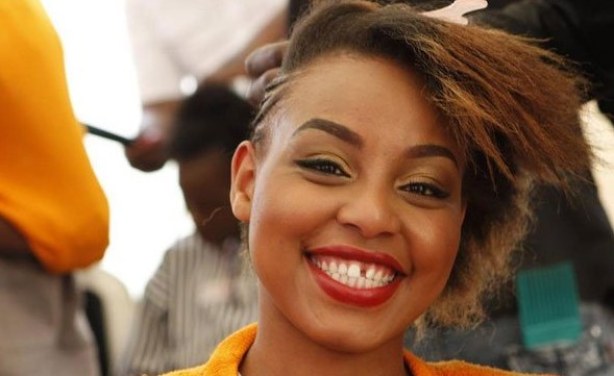 Ruth Wanjiku Kamande.
Kenya: Amnesty Says Death Sentence on Prison Beauty Queen Retrogressive

Capital FM, 20 July 2018

Amnesty International-Kenya has expressed disappointed with the decision by the High Court to sentence a 24-year-old lady to death for murdering her boyfriend in 2015. Read more »

Kenya: The HIV Puzzle That Couldn't Save Ruth Kamande From Deathrow

Nairobi News, 20 July 2018

Ruth Kamande's defense that she stabbed Farid Mohammed 20 times to stop him from infecting her with HIV could not save her from the gallows. Read more »

Kenya: Amnesty International Denounces Ruth Kamande's 'Inhumane' Sentence

Nairobi News, 20 July 2018

Amnesty International executive director Irungu Houghton has condemned the death sentence handed to Ms Ruth Kamande by High Court on Thursday. Read more »

Kenya: Amnesty International Faults Ruth Kamande Death Sentence

Nation, 20 July 2018

Human rights group Amnesty International wants Kenya to commute Ruth Kamande's death sentence, saying no crime deserves a capital sentence. Read more »

Kenya: Ruth Kamande Case - Quick Facts On Kenya's Death Sentence

Nation, 20 July 2018

On Thursday, beauty queen Ruth Kamande became the latest guest of the hangman. Read more »

Kenya: How Ruth Kamande Helped Fellow Inmates Secure Freedom

Nation, 20 July 2018

Every story written about Ruth Kamande says the same thing: that she has been convicted of murder and has been crowned a beauty queen. Read more »

Kenya: Ruth Kamande Became a 'Choppy' in Jail, Trained as a Paralegal

Nairobi News, 20 July 2018

Every story written about Ruth Kamande says the same thing: that she has been convicted of murder and has been crowned a beauty queen. Read more »
InFocus
Ruth Wanjiku Kamande was found guilty of killing her boyfriend Farid Mohammed in September 2015, by Justice Jessie Lesiit. In 2016 she was declared the most beautiful woman in ... Read more »