Google to Roll Out 200 Wifi Hotspots in Nigeria
The internet giant will partner with local service provider to build hotspots in markets, malls, bus stops, city centres, cafés and universities. The service is set to benefit at least 10 million Nigerians across five cities - Port Harcourt, Abuja, Kaduna, Enugu, Ibadan - by the end of 2019.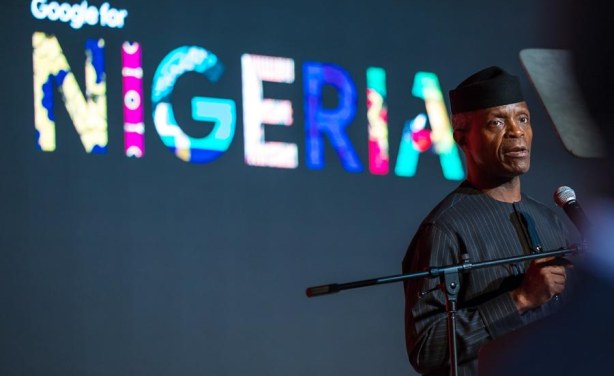 Yemi Osinbajo at the Google event.
InFocus
Google plans to get 10 million people in sub-Saharan Africa trained, and have access to Information and Communications Technology facilities in the next five years. The U.S. ... Read more »