Ethiopian Govt, Oromo Liberation Front Sign Peace Agreement
The deal means that the hostilities between the government and the front will end and it will be able to conduct its political activities in Ethiopia without opposition. The two sides also agreed to establish joint committee that will oversee the implement the agreement.
The Oromo Liberation Front is a political organization established in 1973 by Oromo nationalists to lead the national liberation struggle of the Oromo people against the Abyssinian colonial rule, according to its website.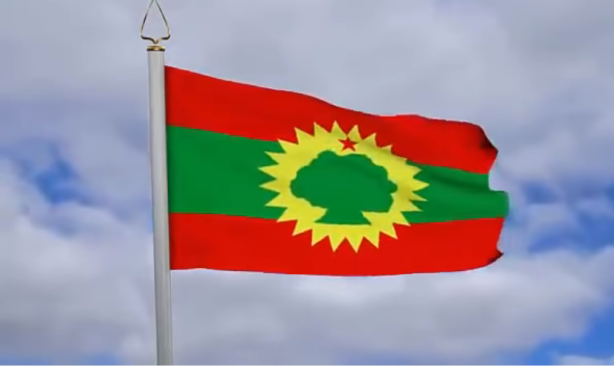 The flag of the Oromia region.