Will Slashing Conscription Stem the Flow of Eritrean Refugees?
With the declaration of war with Ethiopia, all Eritrean men between the ages of 18 - 50 were required to serve in the army for more than 20 years. This has been given as one of the reasons many Eritreans are leaving the country. The recent announcement by the government that this will be reduced to 18 months has raised hopes that the service could be terminated altogether.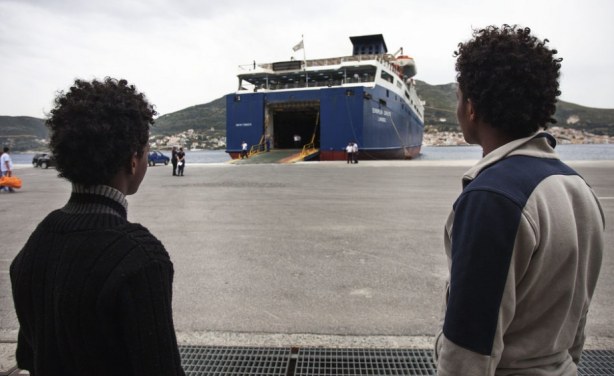 Two young Eritreans wait to board a ferry at Samos Island, Greece. Growing numbers of Eritreans are seeking asylum in Europe.
InFocus
When the peace process began in June, Ethiopia asked Eritrean opposition groups to cease their activities, but assured them that they can remain safely in the country. Many, ... Read more »